The existing transmission system was created primarily as a result of local utility planning to connect population centers with nearby fossil fuel power plants; it is now insufficient to meet the demands of our new energy economy. We need long-haul HVDC transmission lines to move America's vast renewable energy resources to market.
Clean Line Energy is developing new infrastructure projects that will connect the best renewable energy resources in North America to communities and cities that lack access to new, low-cost renewable power. 

Missouri Supreme Court Rules Unanimously, A Victory For Grain Belt Express Project
Missourians are closer than ever to benefiting from the clean, affordable energy and economic boost this transformational infrastructure project will deliver to the Show-Me-State. The Missouri Supreme Court provided clear and helpful guidance in its decision as to the differing roles of the Missouri Public Service Commission and the counties, finding that the relevant statute under which Grain Belt Express had applied "does not purport to give counties the authority to stand in the shoes of the Commission in determining whether a proposed utility project is in the public interest of the state or whether a utility should be granted a CCN." The role of determining the public interest of a project under the relevant section of the statute thus rests with the Commission. The Court also affirmed that county assents will be required prior to construction.  Clean Line looks forward to obtaining the required assents and acknowledges and respects both roles.
The Missouri Public Service Commission previously determined that the Grain Belt Express is in the State's best interest because it would save Missourians more than $10 million annually on their electric bills, create thousands of jobs, and provide millions in taxes to local communities into perpetuity. Clean Line is now turning its efforts to expediting approval from the Missouri Public Service Commission of this critical infrastructure project so that Missouri can realize these benefits as soon as possible.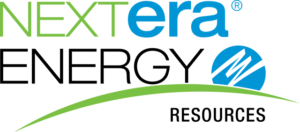 Clean Line Energy sells Oklahoma portion of the Plains & Eastern Clean Line Transmission Project
NextEra Energy Resources has acquired Plains and Eastern Clean Line Oklahoma LLC and all of the assets for the Plains & Eastern Clean Line transmission project in Oklahoma. This transaction will continue the Plains & Eastern project's forward momentum and install a new sponsor to a transmission solution to the burgeoning wind sector in Oklahoma and the Southwest Power Pool.

Clean Line Energy sells the Western Spirit Transmission Line and the Mesa Canyons Wind Farm
Pattern Development has acquired Western Spirit Clean Line LLC and Mesa Canyons Wind, LLC and all of the respective New Mexico assets. Both projects are in advanced stages of development and Western Spirit will continue to be co-developed by the New Mexico Renewable Energy Transmission Authority. These projects will enable New Mexico to access and export the state's vast renewable energy resources to major energy markets.
Direct current (DC) is the preferred technology for moving large amounts of power across long distances. There are many advantages for using DC over an equivalently sized alternating current system (AC): Over long distances, DC transmission can move more power with less electrical losses; higher efficiency means a lower transmission cost, helping renewable energy compete against other power sources; HVDC can enhance system stability, allow the operator complete control over power flow, and facilitate the integration of wind from different resource areas; and DC transmission lines require narrower right-of-way footprints.
Historically, the transfer of electricity between regions of the U.S. has been over high voltage AC transmission lines, which means that both the voltage and the current on these lines move in a wave-like pattern along the lines and are continually changing direction. In North America, this change in direction occurs 60 times per second (defined as 60 hertz [Hz]). The electric power transmitted over AC transmission lines is exactly the same as the power we use every day from AC outlets, but at a much higher voltage.
Unlike an AC transmission line, the voltage and current on a direct current (DC) transmission line are not time varying, meaning they do not change direction as energy is transmitted. DC electricity is the constant, zero-frequency movement of electrons from an area of negative (-) charge to an area of positive (+) charge.